Ok, got this email today from LinkedIn.  At first I was feeling all special.  Then I clicked on "read more" where it gives you the opportunity to share your news on Twitter, Facebook or LinkedIn.  Before I shared it, I was curious to see if a lot of people got this.  So of course I Googled "I have one of the top 5% most viewed @LinkedIn profiles for 2012″ and found out I was not alone…not by a long shot. Read the rest of this entry »
They say imitation is the highest form of flattery.  Well in some cases, it's the highest form of robbery.  When I used to rap, someone that copied your rhymes or your rapping style was labeled a "biter" or "sucka mc".  Well, in business you've also got biters and suckas (not the kind in Twilight).  They are just known simply as "Shady Entrepreneurs" in my book.
So what do you do when someone blatantly copies you?  Well this is what hip hop taught me. Read the rest of this entry »

I am a new fan of Matt at VidiSEO.  He creates the most entertaining videos, aside from Marie Forleo, and in this video he talks about one of my favorite things….FREE ONLINE TOOLS.  Check out this video about this tool called Trello.  It's a great tool for managing all kinds of projects — and with it being an online tool of course you can access it from any computer.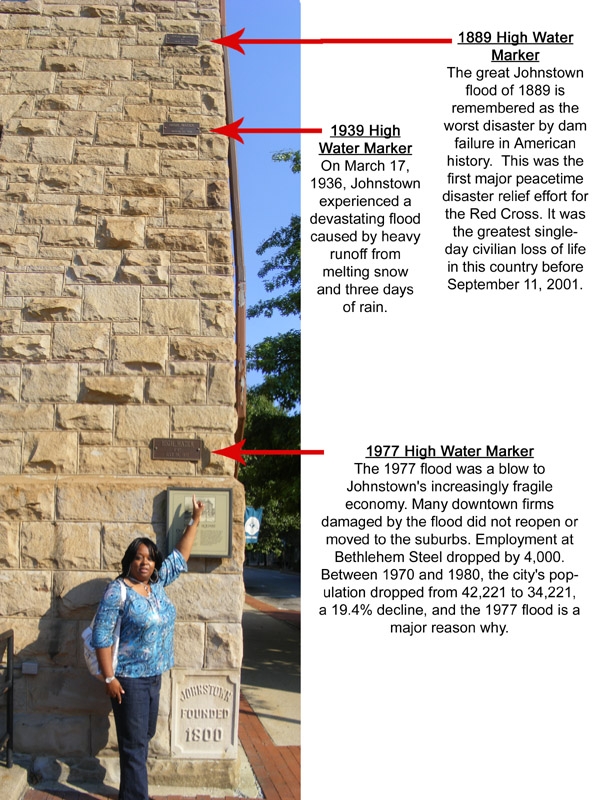 Here is a photo of me in my hometown Johnstown PA, standing in front of city hall. Unfortunately, Johnstown is most famous for its three floods. I am pointing up above my head at one of 3 High water makers that shows just how high the water level got to during the 1977 Johnstown flood. Click pic or here for larger view.
Today, the stories of that tragedy, told in-depth by the Johnstown Flood National Memorial and the Johnstown Flood Museum, still are the "hooks" that draw visitors to Johnstown, a town of 24,000 that's about 90 minutes southeast of Pittsburgh.
Part of Johnstown's comeback — after the floods that earned it the moniker of  "The Flood City" and its other major disaster, which was the closing of the Bethlehem Steel mills — is based on tourism.